I realized that it's been a while since my last sewing project. I started sewing years ago when my son was a baby.
He has to wear the first clothes I saw, and honestly, sometimes he has to wear some strange outfit!
Fortunately, he was too little to remember anything. Nine years later, I had time to improve my sewing skills.
Our little girl deserves some custom made outfits, so I start to sew baby clothes again.
[ This post probably contains affiliates links, our full disclosure policy is really boring, but you can read it HERE ]
Babies are growing so fast that the clothes don't last very long, so I wanted to do something budget-friendly, nothing better than upcycled baby clothes.
I used one of my t-shirt that I don't wear anymore and turns it into baby pants and a matching headband. Can you believe that each year in the USA people throws 15 million tons of clothes in landfills!
So if you're into making clothes yourself, upcycling is one of the options we have to reduce our textile consummation and contaminate less.
Making DIY baby clothes is one of my favorite thing to sew, it's fun and quick to achieve.
RELATED: DIY play mat
RELATED: How to sew a baby ring sling
Materials you will need to make baby pants with a t-shirt
Used t-shirt (or any other garment made with knit fabric)
Matching thread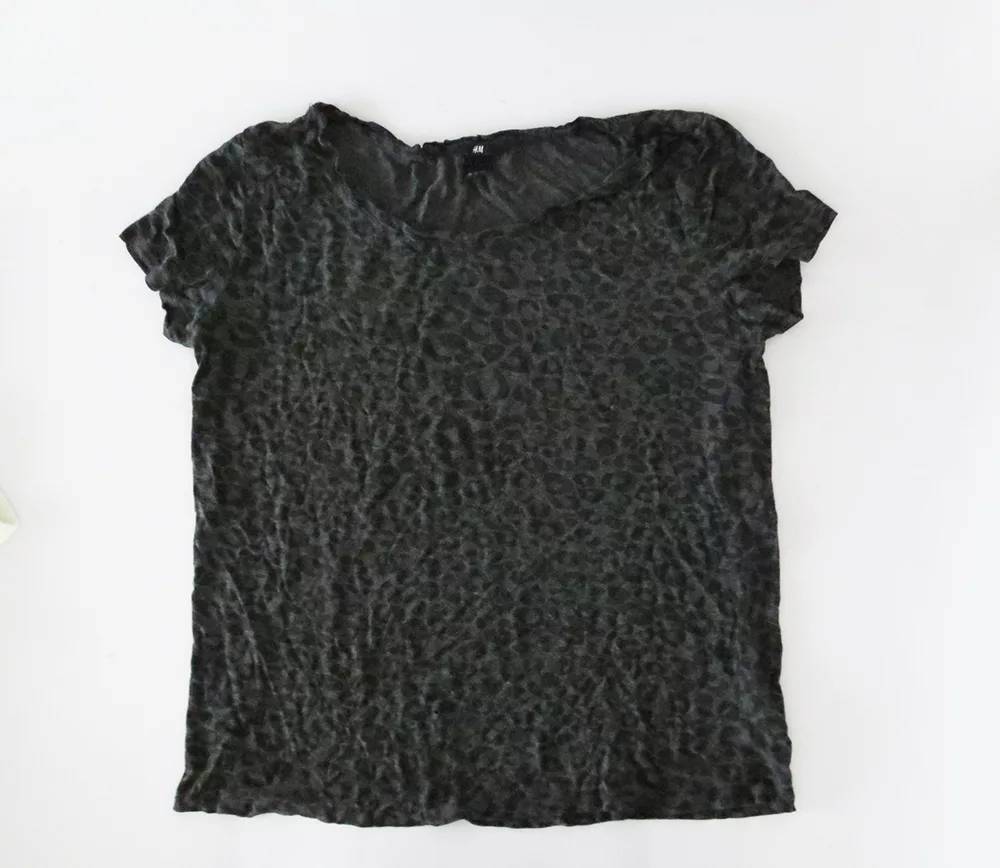 This is the plain tshirt I upcycled, the fabric was in good condition except for some small holes on the bottom edge.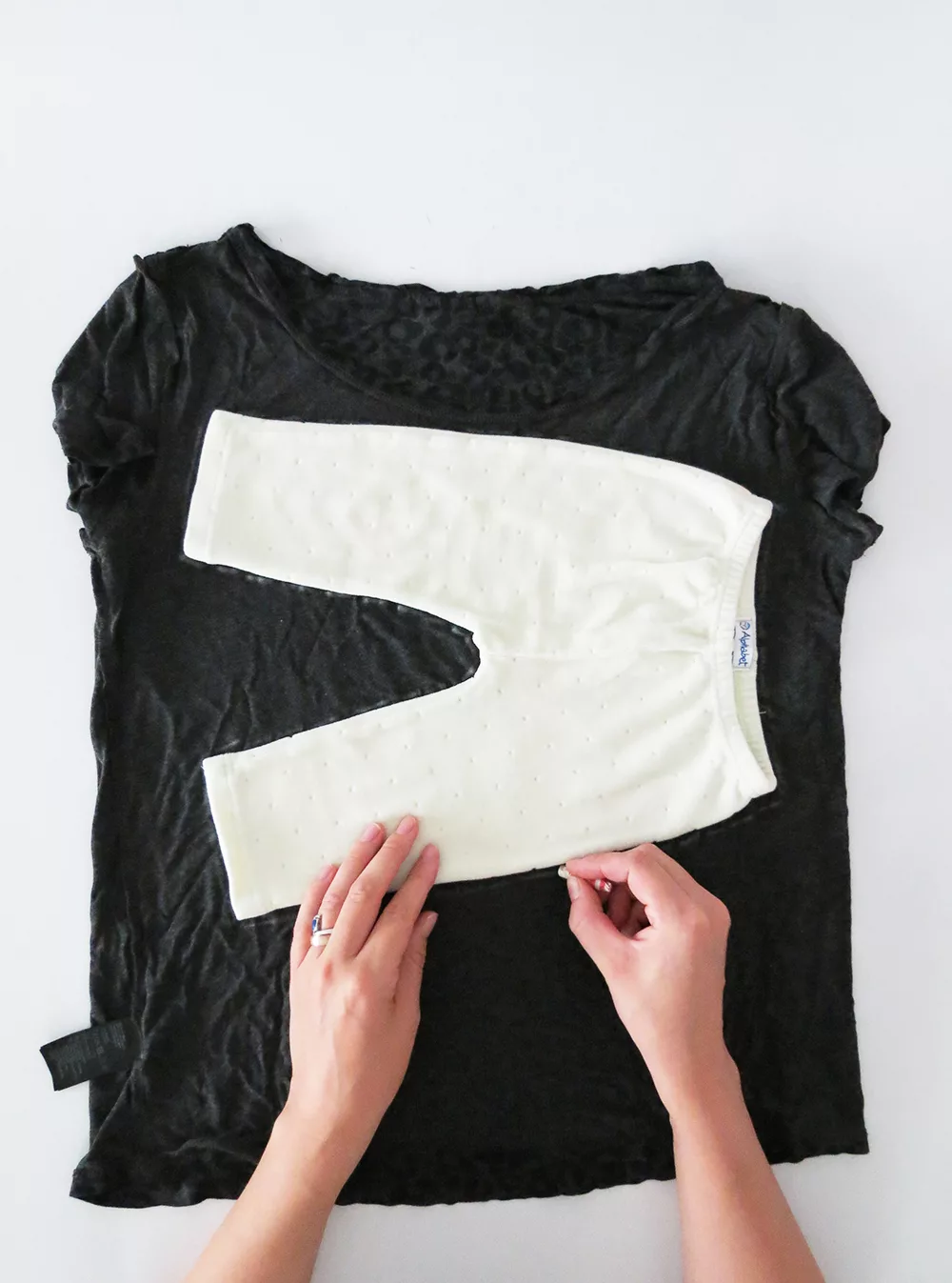 Turn the t-shirt to have the wrong side out. Take newborn pants you already have and report the shape on the t-shirt. I place it that way because I didn't want pants with small holes in it.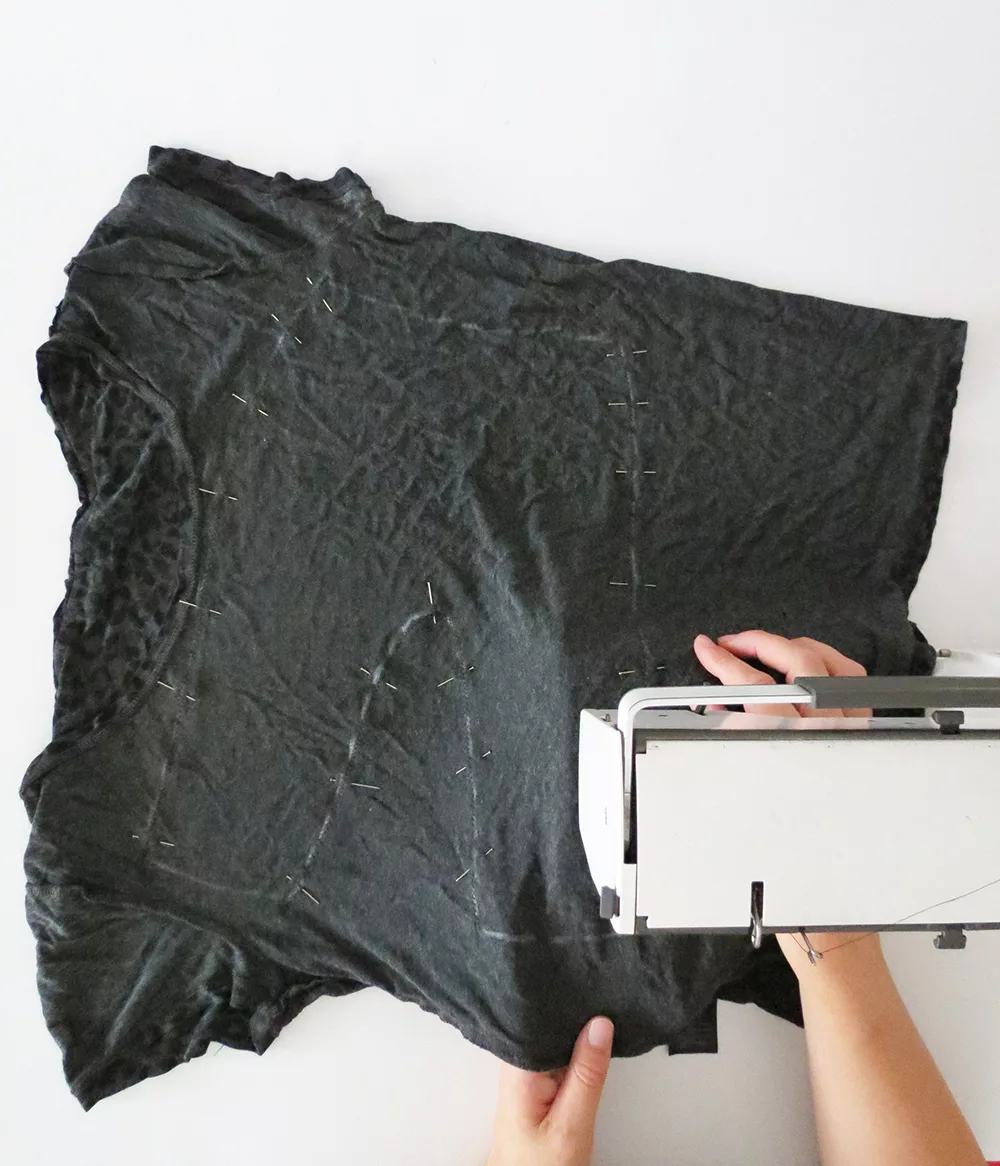 Pin both sides of the shirt together and sew the pants following your drawing.
Leave the bottom of the legs and the waistband unsewn. As you work with jersey I suggest you sew with zigzag stitches.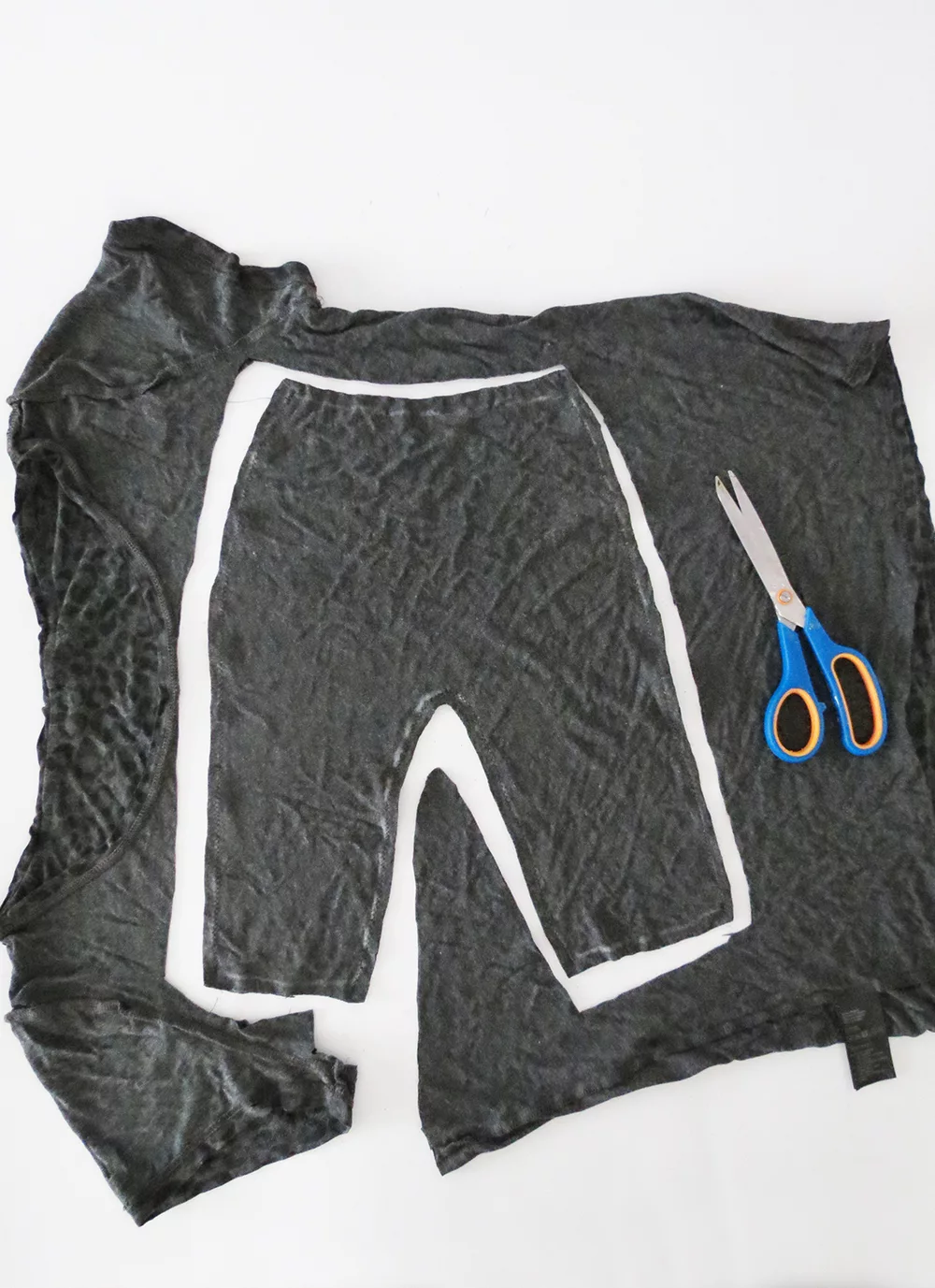 Remove the pins and cut the pants out of the shirt.
Leave about 1 inch (2cm) of extra fabric on the waist and on the bottom of the legs.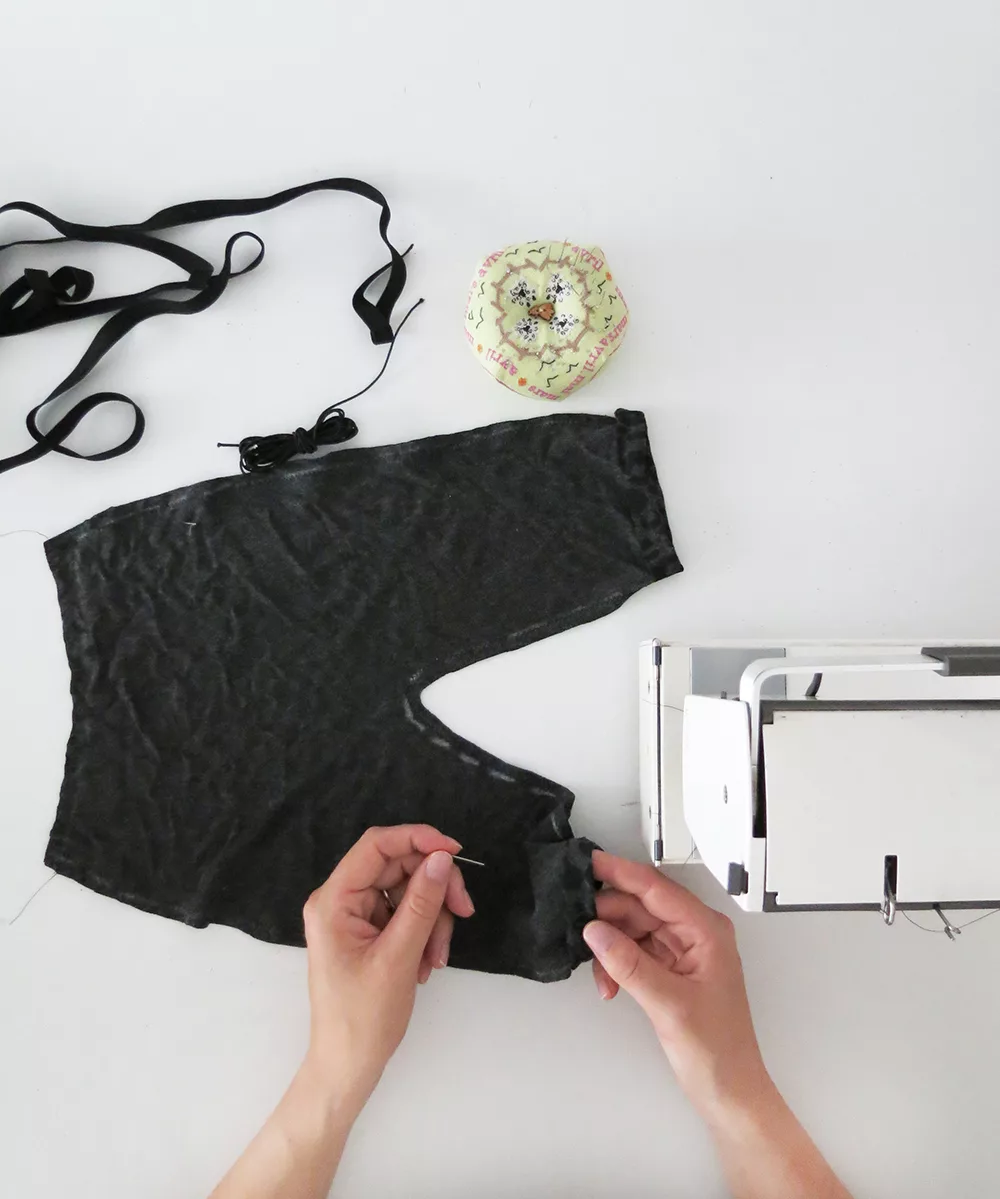 I like to have the legs bottom finished with an elastic. That way even if the pants are a little too big it fits well and you don't have to make several folds to see the baby's feet.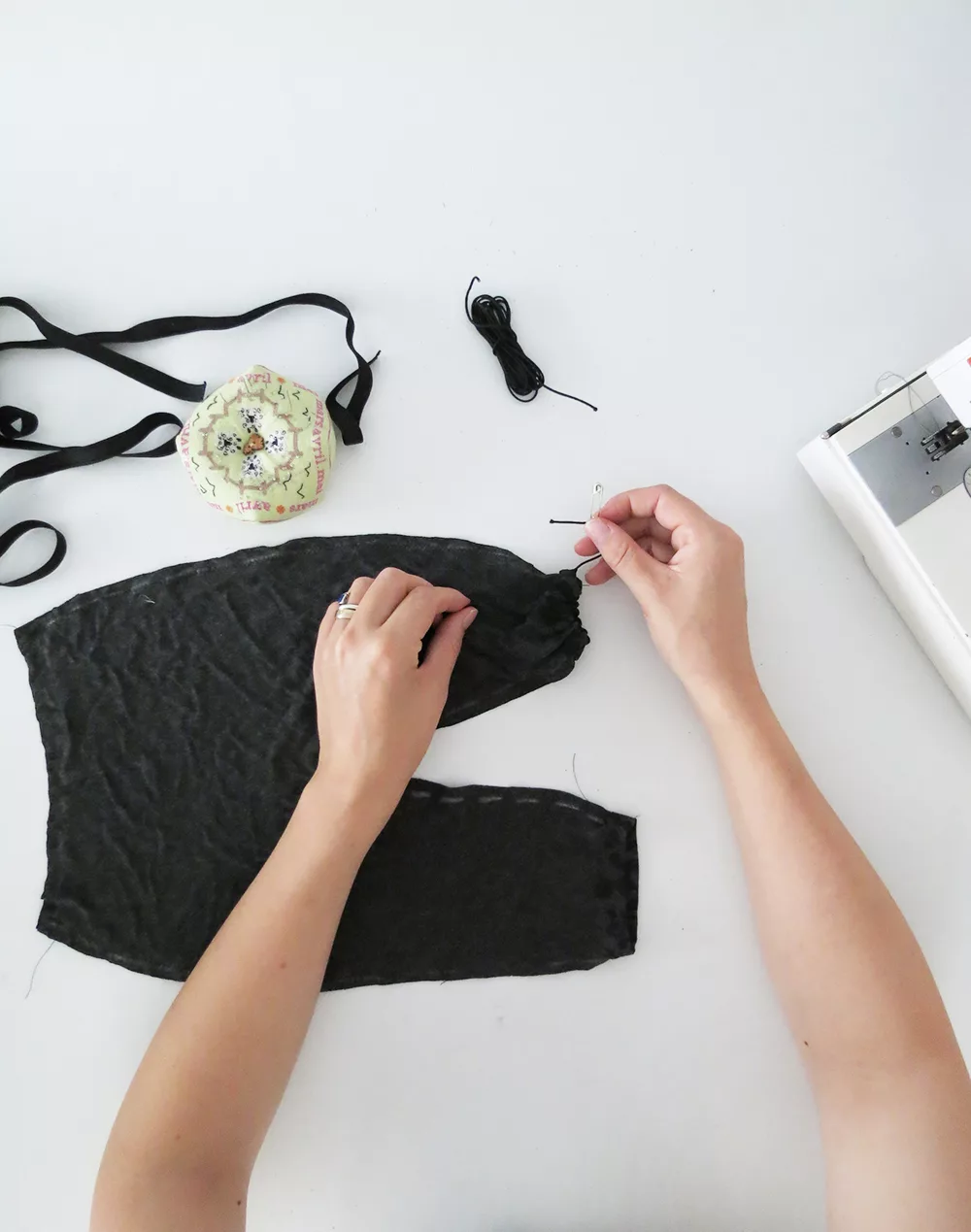 Make a fold with the legs bottom, pin and sew along the edge.
Leave 1 inch unsewn and pass an elastic into the fold, then make a knot with the elastic ends and close the unsewn gap with a few stitches.
Repeat for the other pants leg.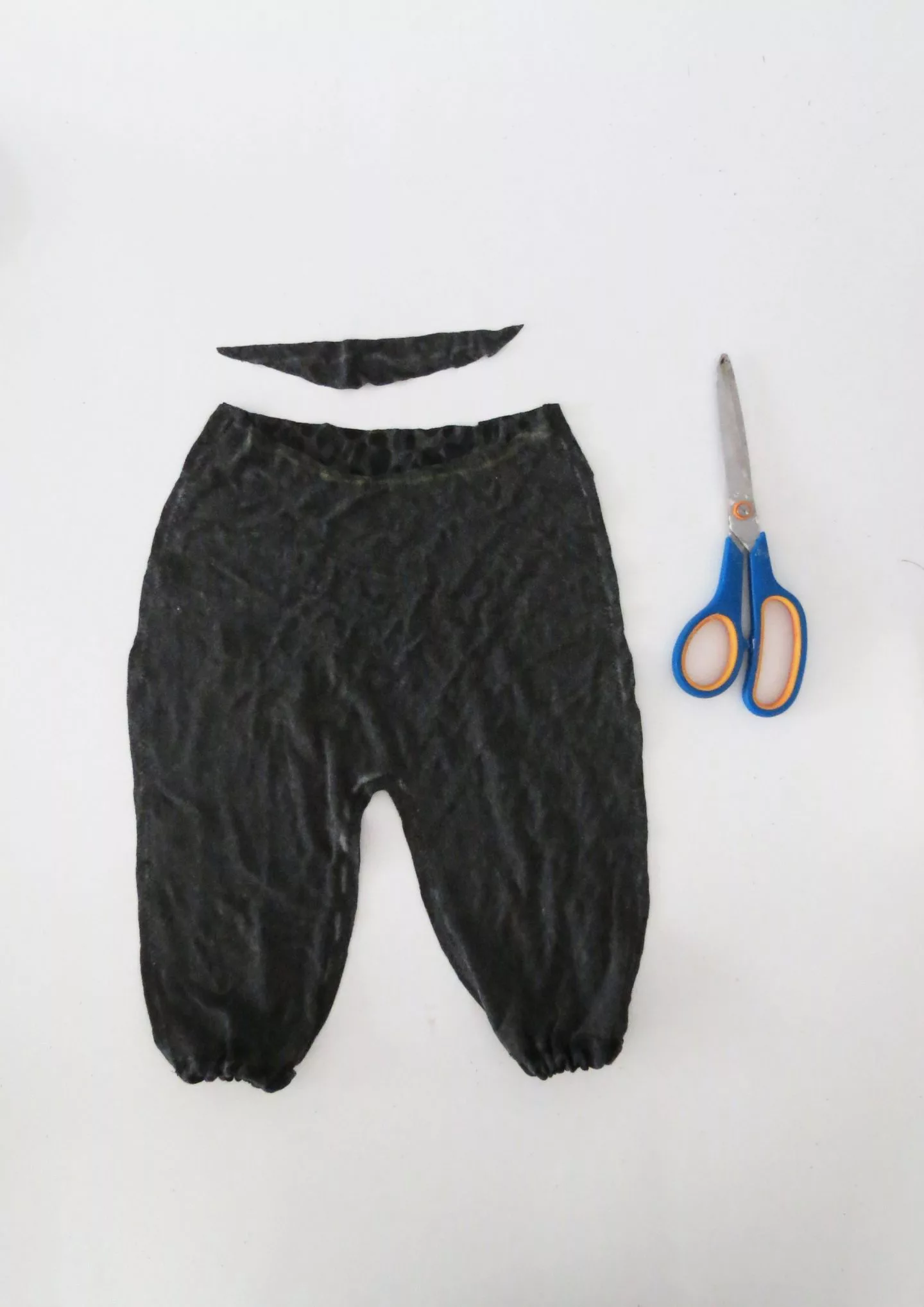 Adjust the front of the waistband by cutting out the fabric, you just have to report the shape from the pants you used as pattern.
Make a fold with the waistband, pin and sew.
As for the legs, leave an unsewn gap to pass an elastic thought the fold, once you are done, sew both elastic ends together and close the gap with a few stitches.
Turn the pant right side out and done!
RELATED: How to make a rainbow pillow
RELATED: How to sew a baby crib bumper and a baby blanket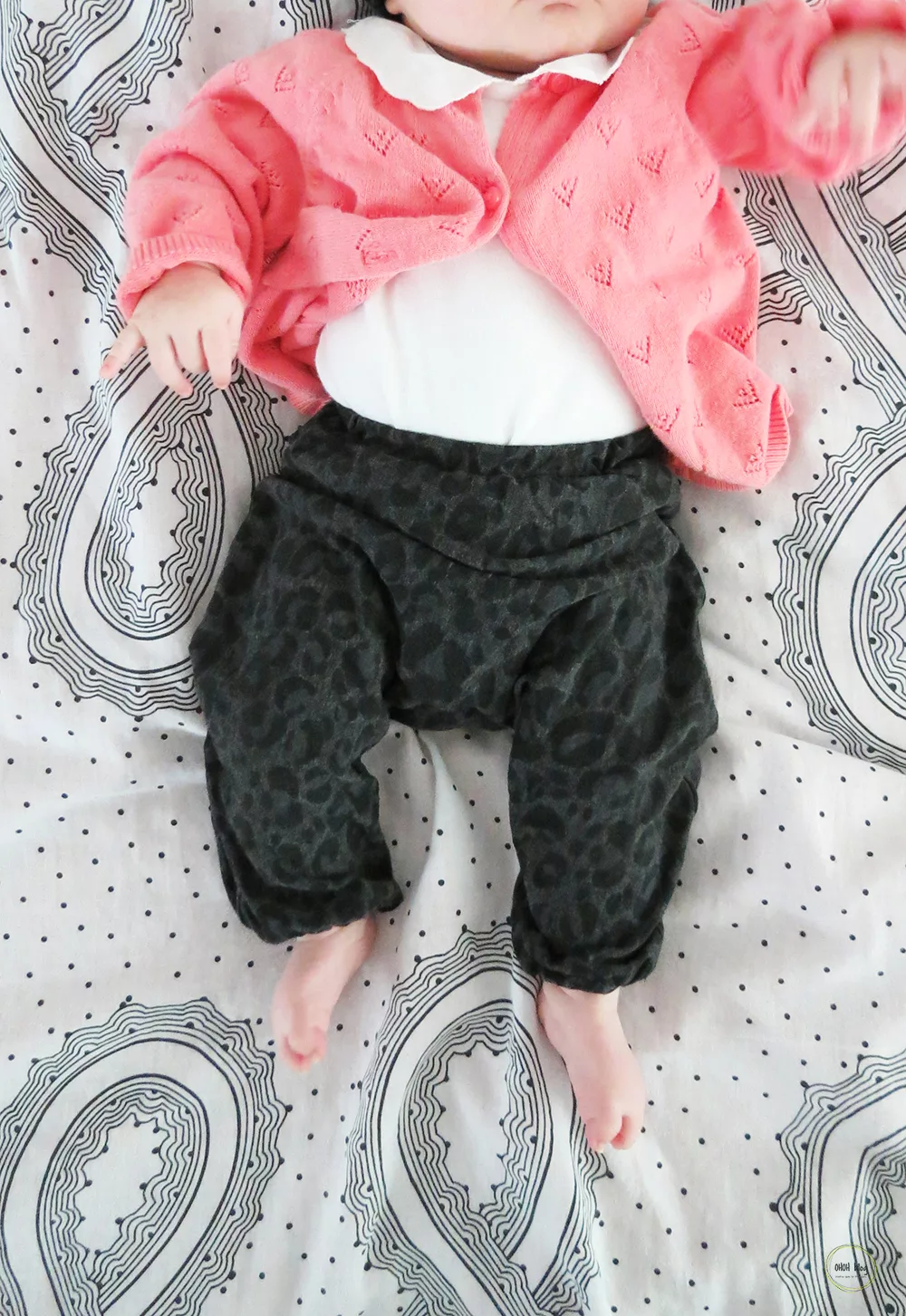 And a pic of the matching headband.
I forgot to take pics of the sewing steps, but I can make a tutorial if it's something you are interested in, just leave me a comment.
I was a very easy sewing project to make and as I used an old t-shirt it didn't cost anything…sounds like the perfect combo, right?
Sewing baby clothes is fun and easy, I hope you will enjoy making this simple project.
RELATED: Easy to make fabric garland
RELATED: DIY reusable make-up remover pads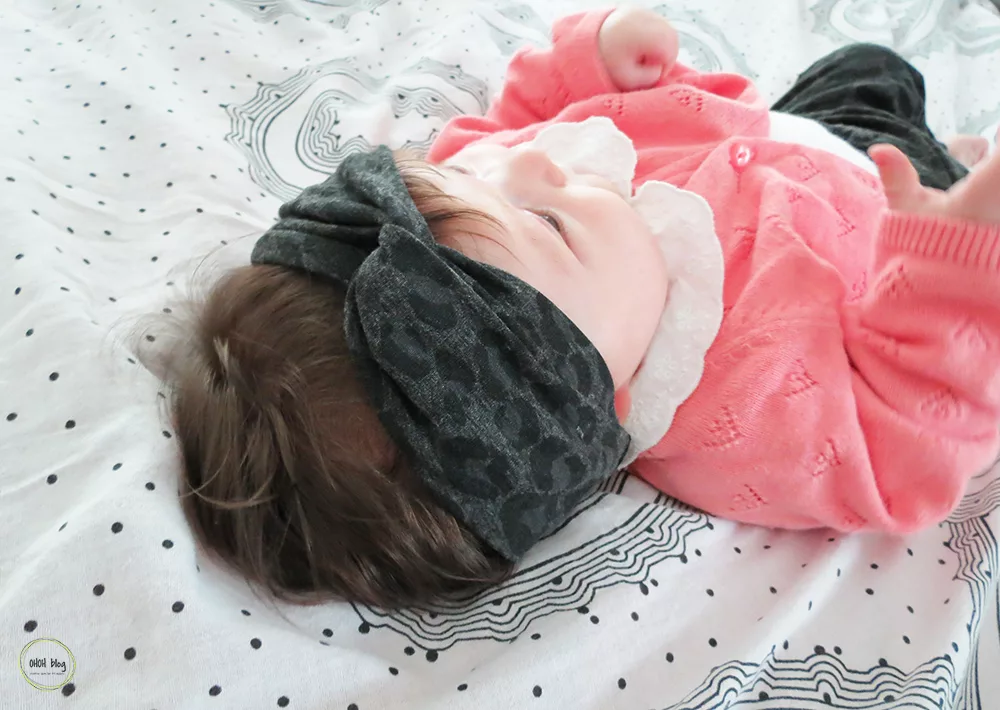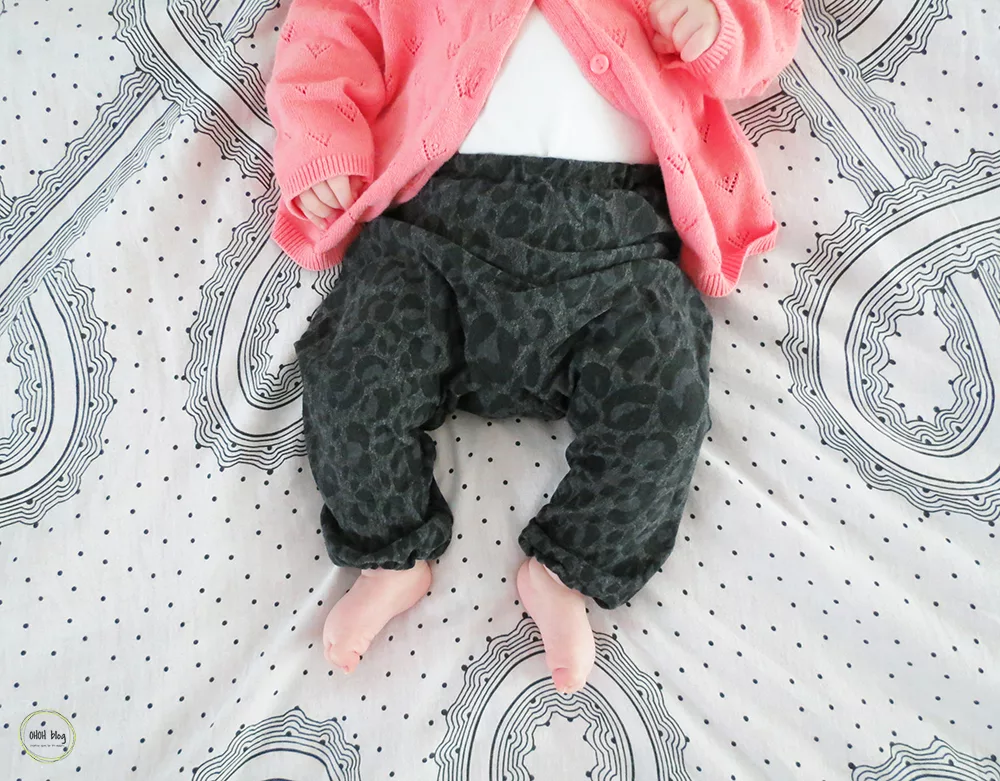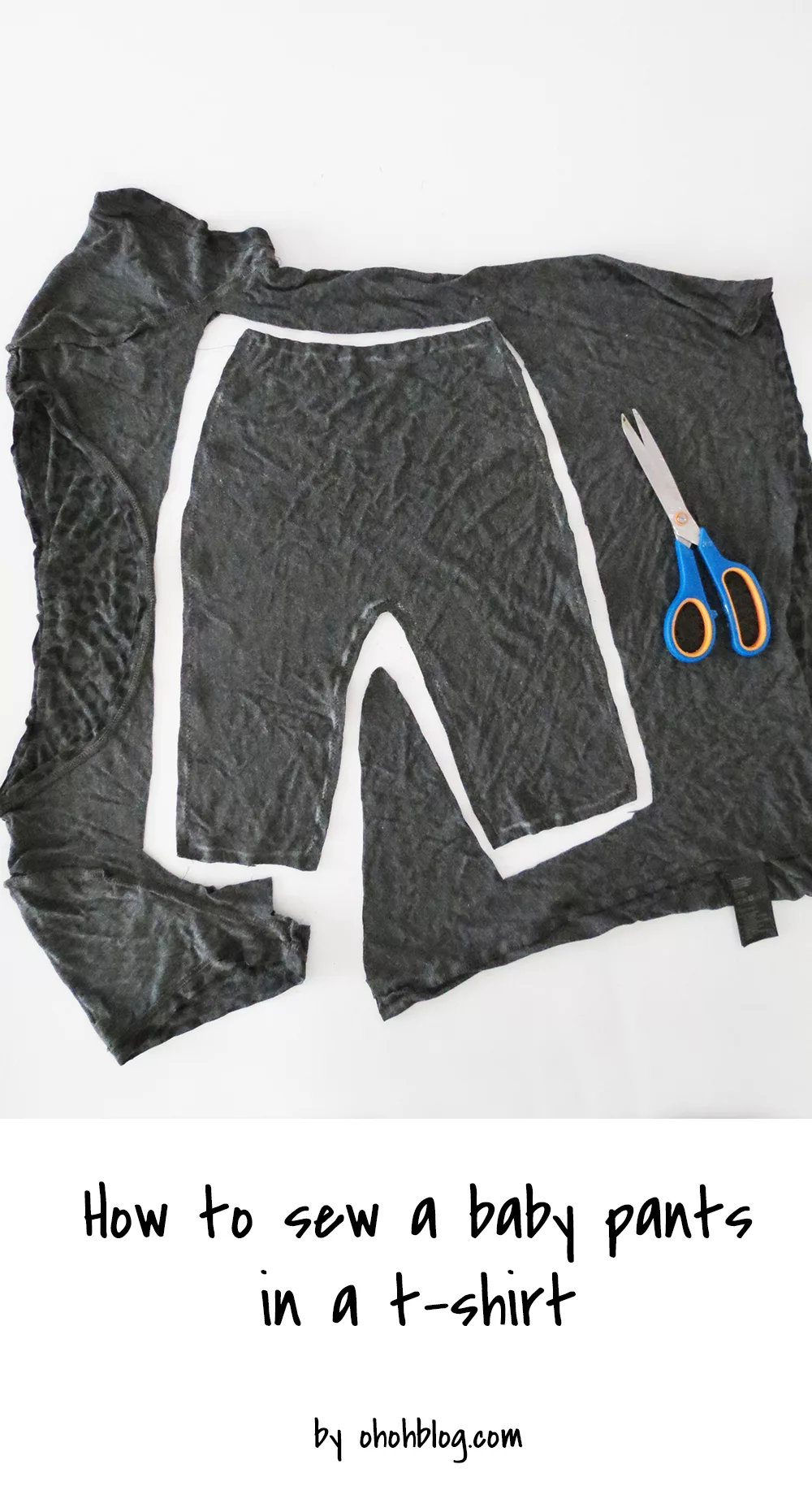 You will find all the tutorials featured in the video on my "Best DIY" page.
Amaryllis