Tell me if I'm the only one who takes "new year" resolutions when it's back to school time!
I just feel it's the best time to start over and make some changes! So one of my resolutions for this year is making more kids-friendly DIY!
I already have a few decor and toy ideas!
Let's start with a simple tutorial to make colorful dominoes!
[ This post probably contains affiliate links, our full disclosure policy is really boring, but you can read it HERE ]
Domino's game is perfect for kids of all ages. The rules are simple so the youngest one can easily participate. Kids learn to recognize patterns and colors.
Playing dominoes is a fun game that the all family can enjoy together.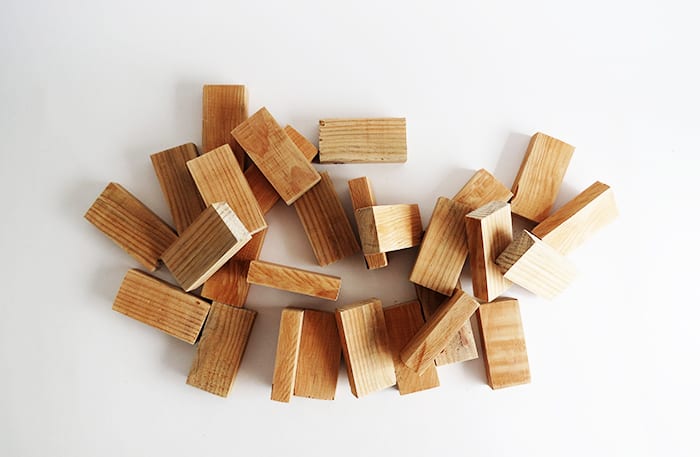 How to make dominoes game
Supplies you will need to make a domino game:
Cut a wooden plank into small sections.
I used reclaimed wood, which dimensions were 2 x 3/4′ and I cut 4 inches long pieces.
It will work with any dimensions, the section you cut needs to be twice the wood width.
If you are motivated you can try making a giant version of the domino game. It's perfect for playing outside and kids love it.
You will need 28 pieces to make a dominoes game.
RELATED: 15 Cute crafts ideas for kids and teens
RELATED: DIY barbie dollhouse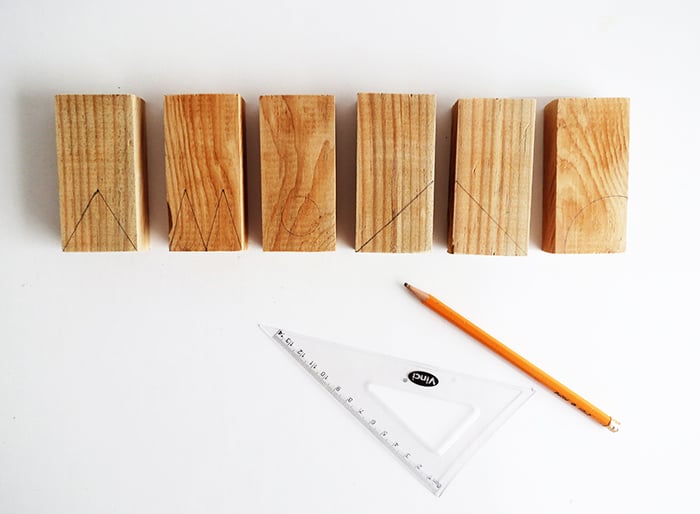 Sand all the pieces and draw the shape on the pieces. I used a glue cap to make the dot and glass to draw the arch shape.
Be creative and use items from around the house. You need to come with 7 different shapes ( instead of numbers from 0 to 6).
You can see on the picture below the shapes I have drawn: a trinagle, a dot, a large triangle, some double triangles, a quarter of a circle, a painted corner.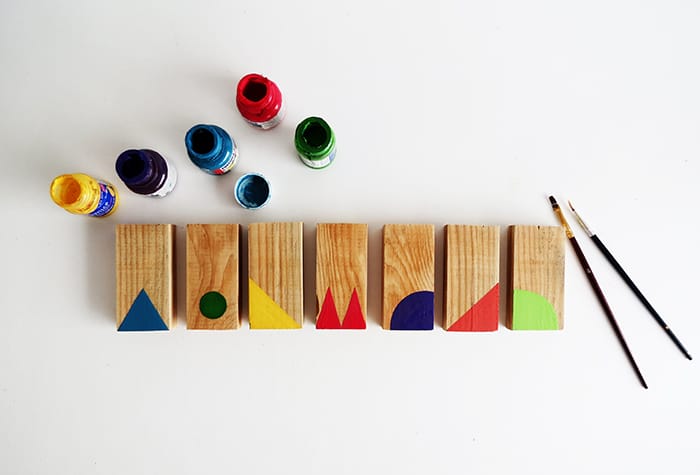 Paint the shapes. Assign a color for each shape. I picked blue for the triangle, dark green for the dot, and so on…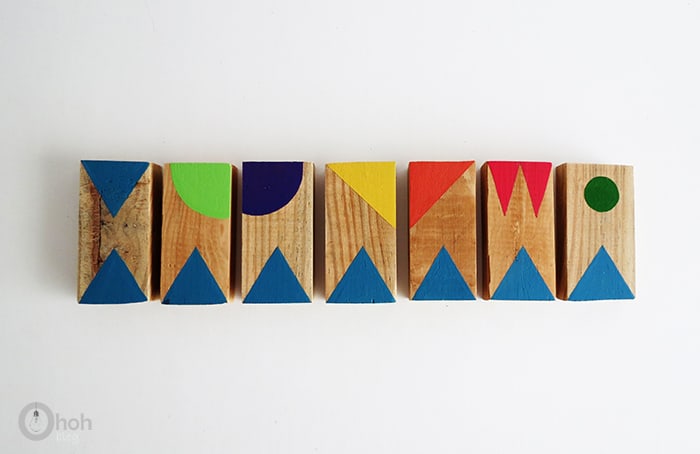 You must end up with 7 pieces for each shape. One double shape ( double triangle for example) and 6 other with one different shape on it.
You can see the complete DIY dominoes set below!
Once the paint is dry, apply a coat of varnish for protection.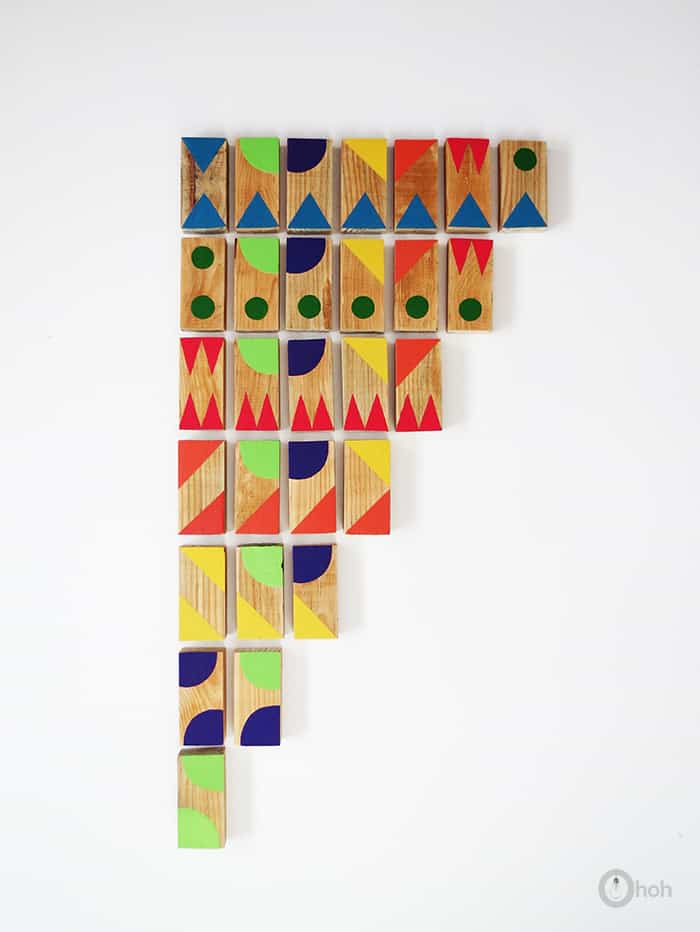 We have all already played dominoes, but if you have any doubts, here goes the rules for the dominos game:
Place all the dominoes face down and "shuffled". Each player then draws seven dominoes.
The remaining pieces, if any, are left face down on the table to be drawn later if a player is unable to play from his hand.
Start laying the dominoes end to end, the touching ends must match. The first player to lay all his domino piece win.
In the classic domino game the player who has the highest double begin, as there isn't any number in this DIY dominoes we flipped a coin to find out who started.
Have fun playing!
RELATED: How to make a sock doll
RELATED: Paper wall hanging decor that kids can make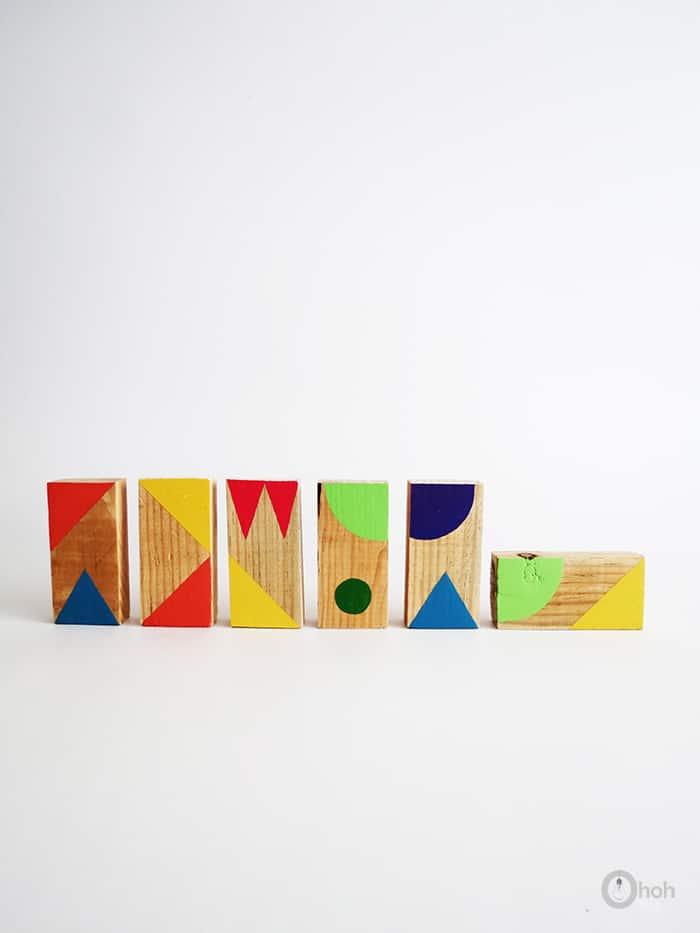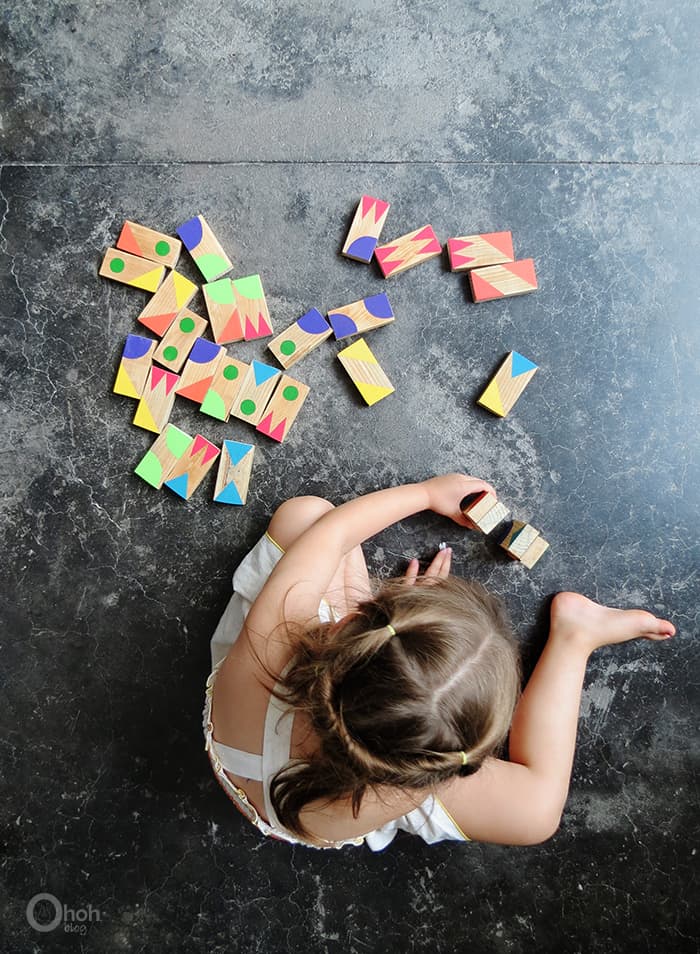 Trying the game with my kids! I explain the rules and they had fun playing…once!
Then they used the dominoes to build a house and matchbox car garages! Well, I guess it's another way to have fun with the dominoes!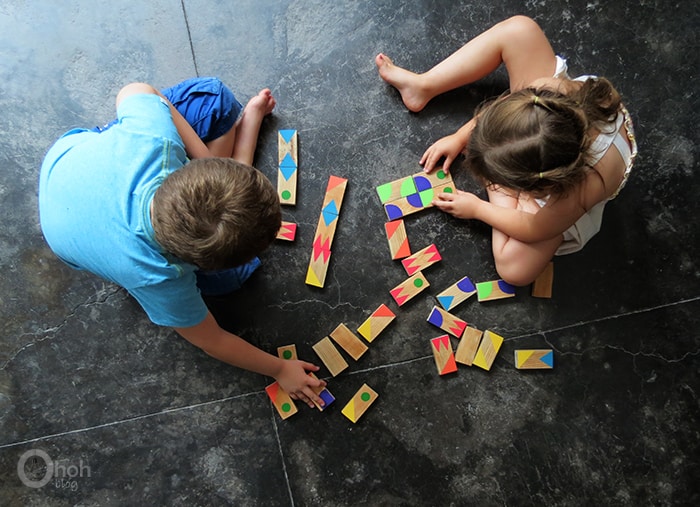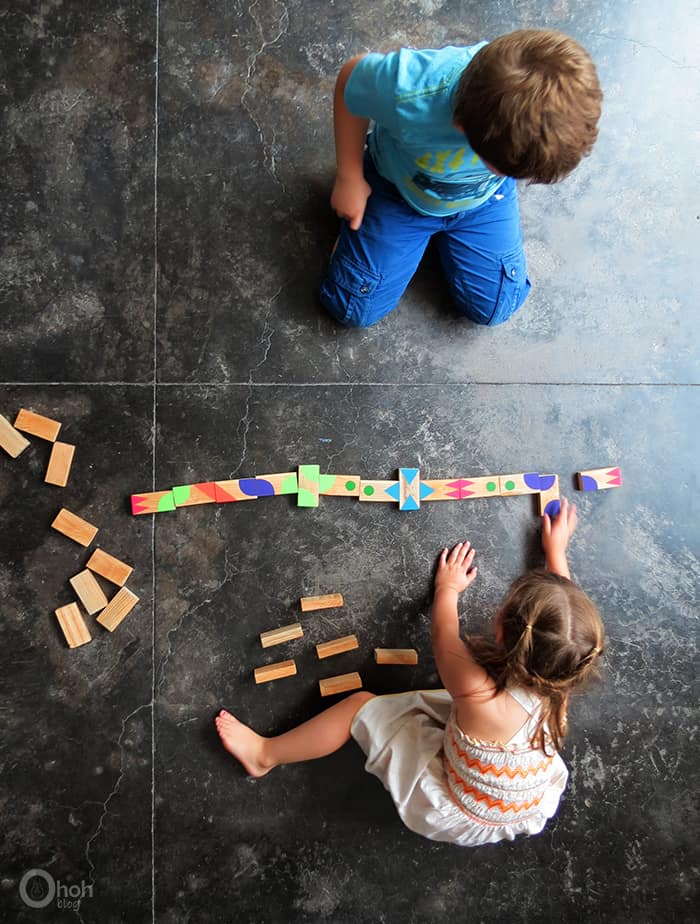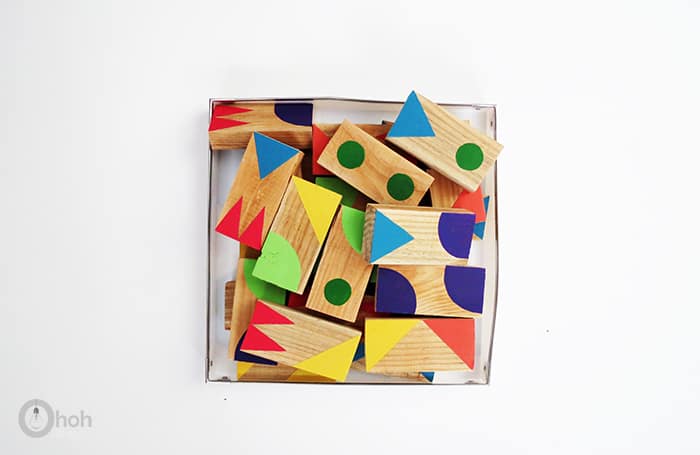 Want to remember it? Save this DIY dominoes game in your favorite Pinterest board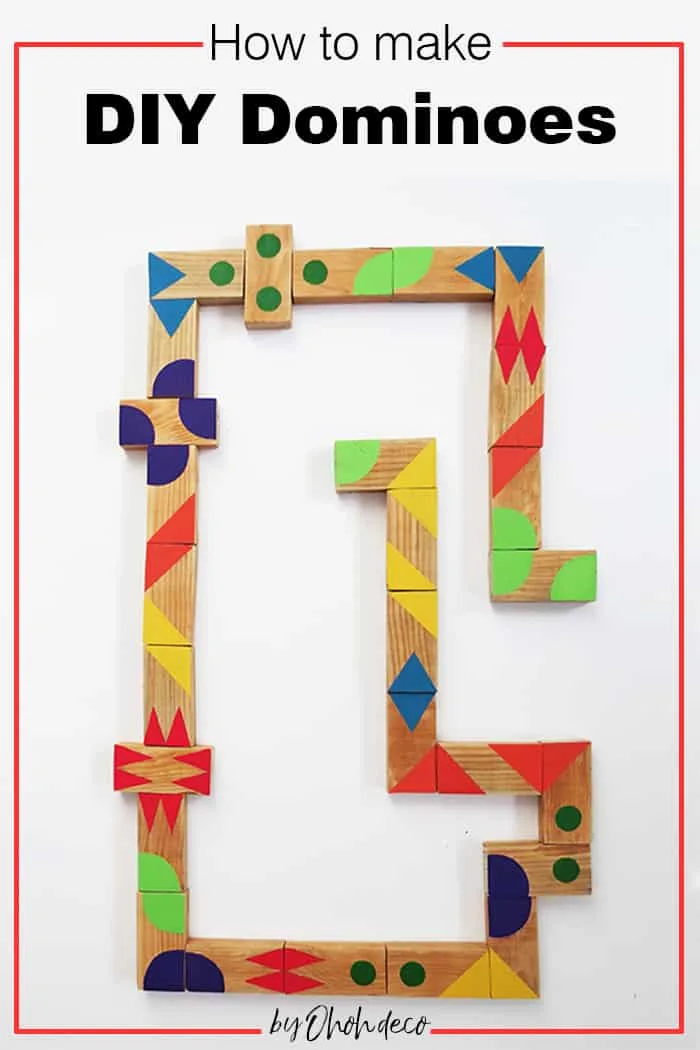 You will find all the tutorials featured in the video on my "Best DIY" page.
Amaryllis