Are you tired of your shoes taking up valuable closet space and cluttering up your floor? If so, it's time to consider underbed shoe organizers.
These organizers provide a practical and space-saving solution to keep your shoes safe, accessible, and neatly stored away.
From rolling organizers to plastic options and even beds with built-in storage, there are different types to suit your needs.
In this article, we'll explore the different options available so you can maximize your storage space and keep your shoes easily accessible.
Say goodbye to a cluttered closet and hello to an organized space with underbed shoe organizers!
[ This post probably contains affiliate links, our full disclosure policy is boring, but you can read it HERE ]
Rolling underbed storage
Rolling underbed shoe storage is a great option for those who want to easily access their shoes without having to bend or lift heavy boxes. With an underbed shoe organizer on wheels, you can effortlessly slide it out from under your bed to retrieve your favorite pair. Plus, they are a great choice for those who have limited space in their closet or bedroom.
Rolling organizers come in different sizes and styles, so you can choose the one that best suits your needs.
One of the best things about rolling underbed shoe organizers is that they can be easily moved around. If you need to clean under your bed or rearrange your room, you can simply roll the organizer out of the way without having to lift heavy boxes or bins. This makes them a convenient option for those who want to maximize their storage space without sacrificing accessibility.
For example, some have clear plastic compartments that allow you to see your shoes at a glance, while others have fabric compartments that protect your shoes from dust and dirt. Some even have dividers that allow you to customize the size of each compartment to fit your shoes perfectly.
Rolling wood under bed storage
Black metal underbed organizer
RELATED: Shoe storage ideas: 21 easy DIY
RELATED: Recycled shoe box
Plastic shoe storage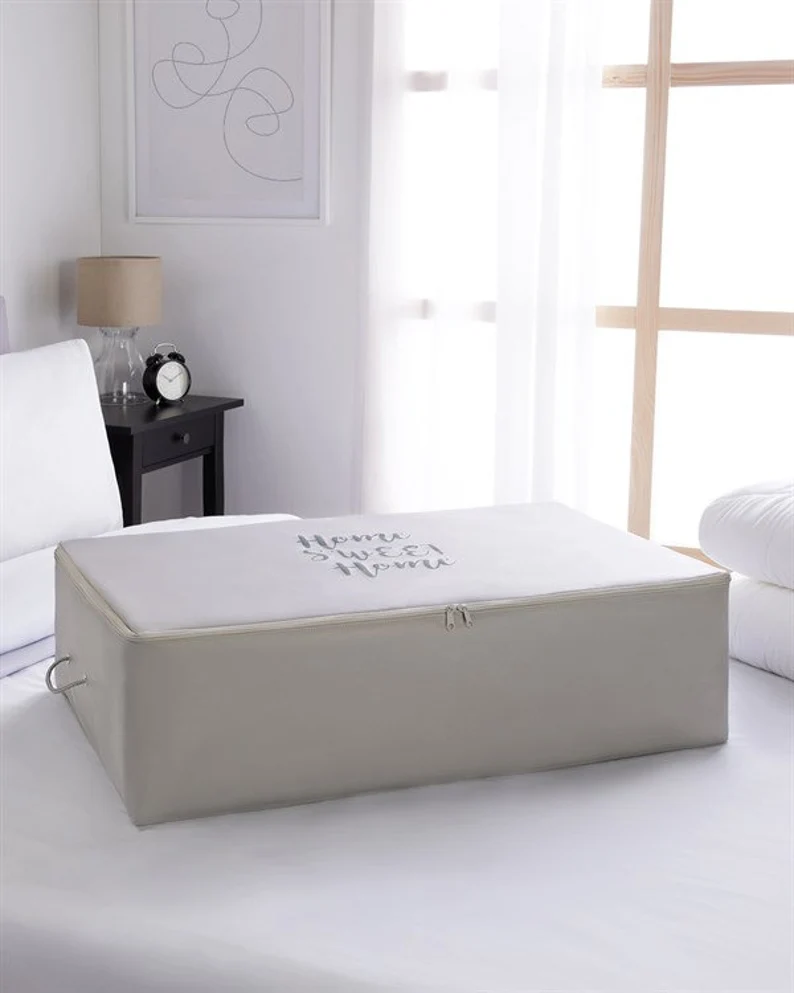 Another popular option for underbed shoe storage is plastic containers. While they don't always have the convenience of wheels for easy movement, they are still a great way to maximize your storage space.
Plastic containers often come with a lid, which can help keep dust and other debris from getting onto your shoes. Plus, they can be stacked on top of each other without fear of crushing the items inside.
One drawback of plastic underbed shoe storage is that it may not be as aesthetically pleasing as some other options. However, if you're more concerned with practicality than looks, plastic containers can be a great choice.
If you're considering using plastic containers for underbed shoe storage, be sure to measure your space carefully beforehand. Some underbed containers may be too tall to fit under certain beds. Additionally, make sure the containers are sturdy enough to hold the weight of your shoes. Look for containers made from durable materials, such as thick plastic or heavy-duty fabric.
Under the bed storage plastic box
Under bed shoe storage organizer
Under bed storage bin (different colors available)
Sturdy fabric under bed storage
Pull down shoe boxes (can be aligned horizontal to slide under bed)
RELATED: How to upgrade plastic drawers
RELATED: DIY Wall Organizer
Bed with storage drawers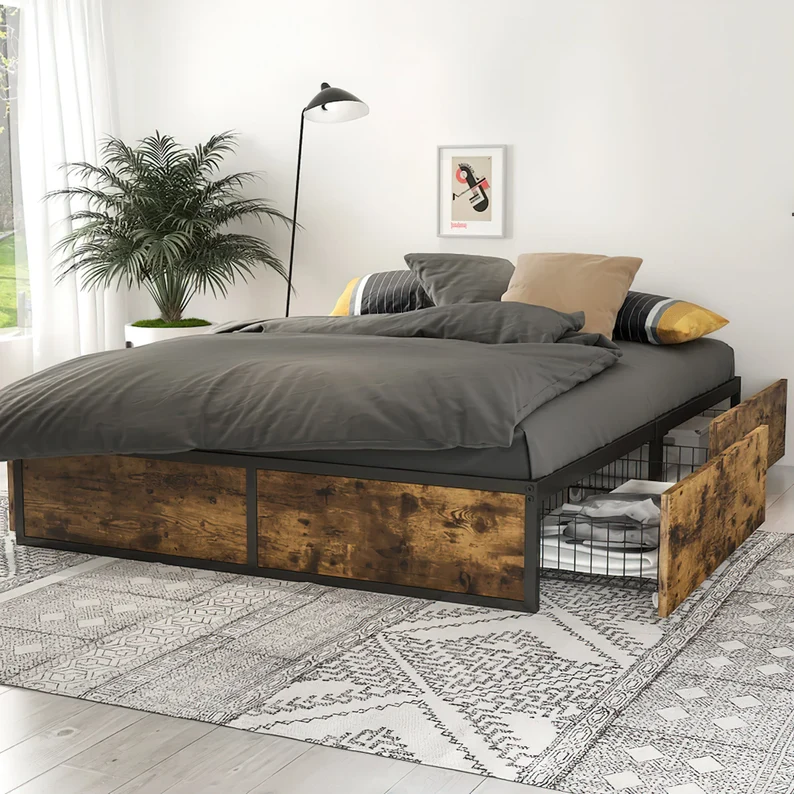 Wood Bed frame with storage drawers
Now that we've looked at rolling organizers and plastic containers for underbed shoe storage, let's check out some beds that come with built-in storage for shoes. These beds have compartments or drawers specifically designed to store shoes, eliminating the need for additional containers or organizers. Not only do they save space, but they also add a sleek and modern touch to your bedroom decor.
However, it's important to note that not all beds with shoe storage are created equal. Some may have smaller compartments that can only fit a few pairs of shoes, while others can store dozens. It's important to consider how many shoes you need to store and choose a bed with storage that can accommodate your collection.
Platform Bed with maximized under bed storage
White bed frame with drawers and shelf
Canopy bed with storage drawers under
Upholstered bed frame with 4 storage drawers
RELATED: DIY Storage Boxes and Baskets
RELATED: Easy DIY storage to improve your space
Stylish shoe organizer under bed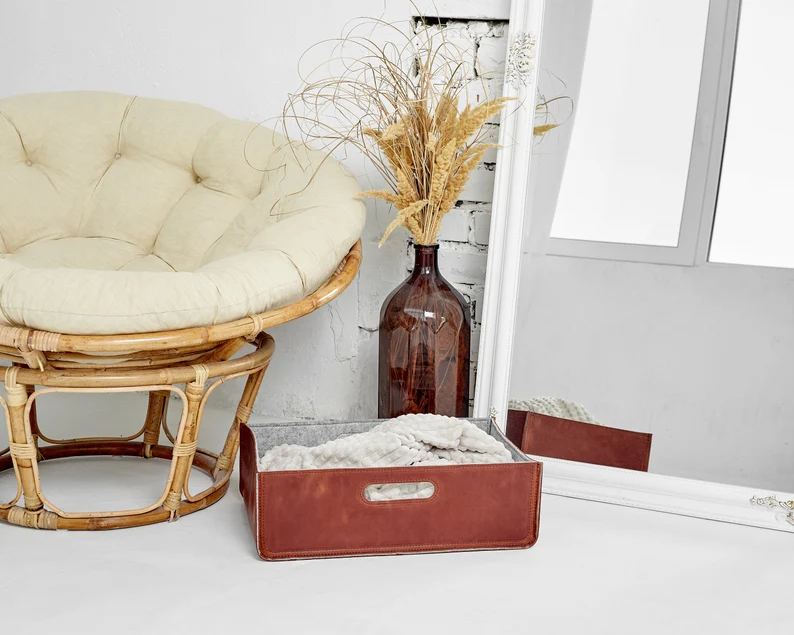 To make the most out of your underbed shoe storage, it's important to balance function with style. You don't have to sacrifice one for the other. With a little bit of thought and creativity, you can create a storage system that looks great and works perfectly for your needs. One way to do this is to choose storage containers that match your decor or reflect your personal style.
For example, if you prefer a natural or minimalist look, choose containers made from woven materials or simple canvas. On the other hand, if you want a more glamorous touch, opt for velvet or metallic finishes. Another way to mix style and function is to use decorative elements to enhance your storage system. You can add labels, decorative knobs or even a pretty ribbon to make your containers stand out. Choosing the right storage containers and adding a few decorative touches can help you create an underbed shoe storage system that meets both your practical and aesthetic needs.,
Of course, not all underbed shoe organizers are created equal. Some are made from flimsy materials that can easily break, while others have compartments that are too small to accommodate larger shoes. When choosing an underbed shoe organizer, it's important to look for one that is made from durable materials and has compartments that can easily accommodate your shoe collection.
Wicker under bed basket with cover
Under bed wicker storage with lid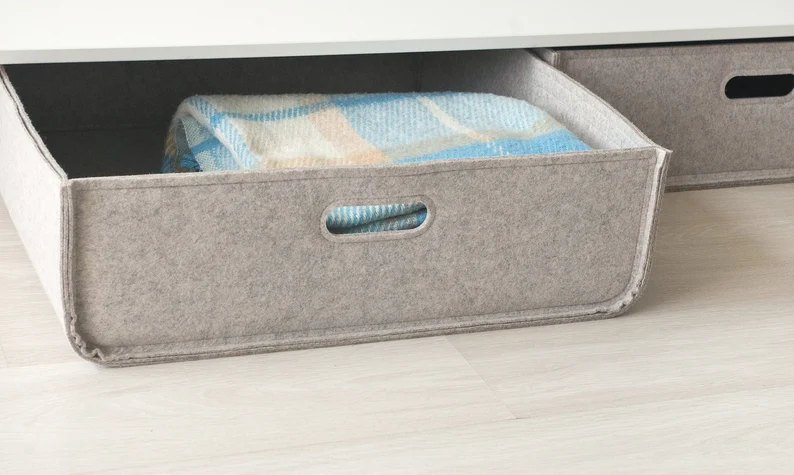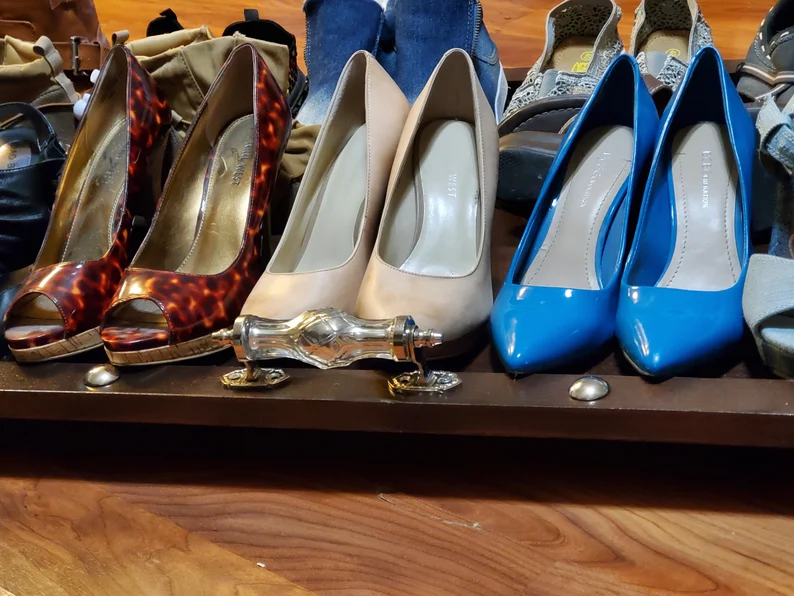 DIY underbed shoe storage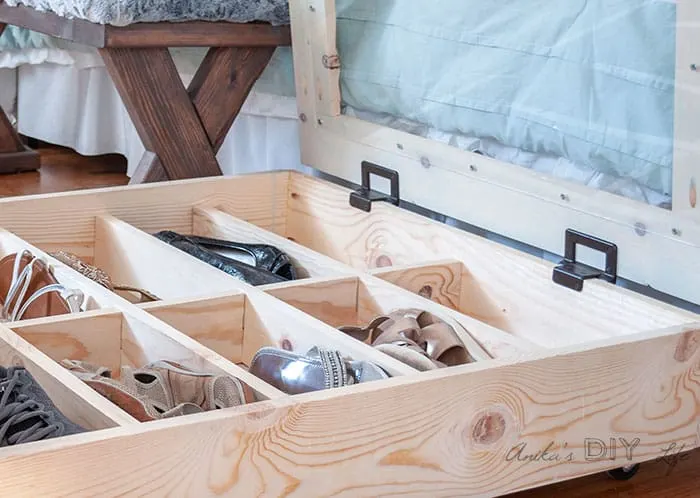 Underbed Shoe organizer DIY by Anika´s DIY life
If you're feeling handy and would rather make your own underbed shoe organizer, there are plenty of creative options to explore. One popular DIY option involves repurposing durable cardboard boxes to create your own custom storage solution.
You can also build your own underbed drawers. It's a DIY that requires a few tools and a bit of tinkering, but you'll have the advantage of creating custom storage that fits your room and your needs.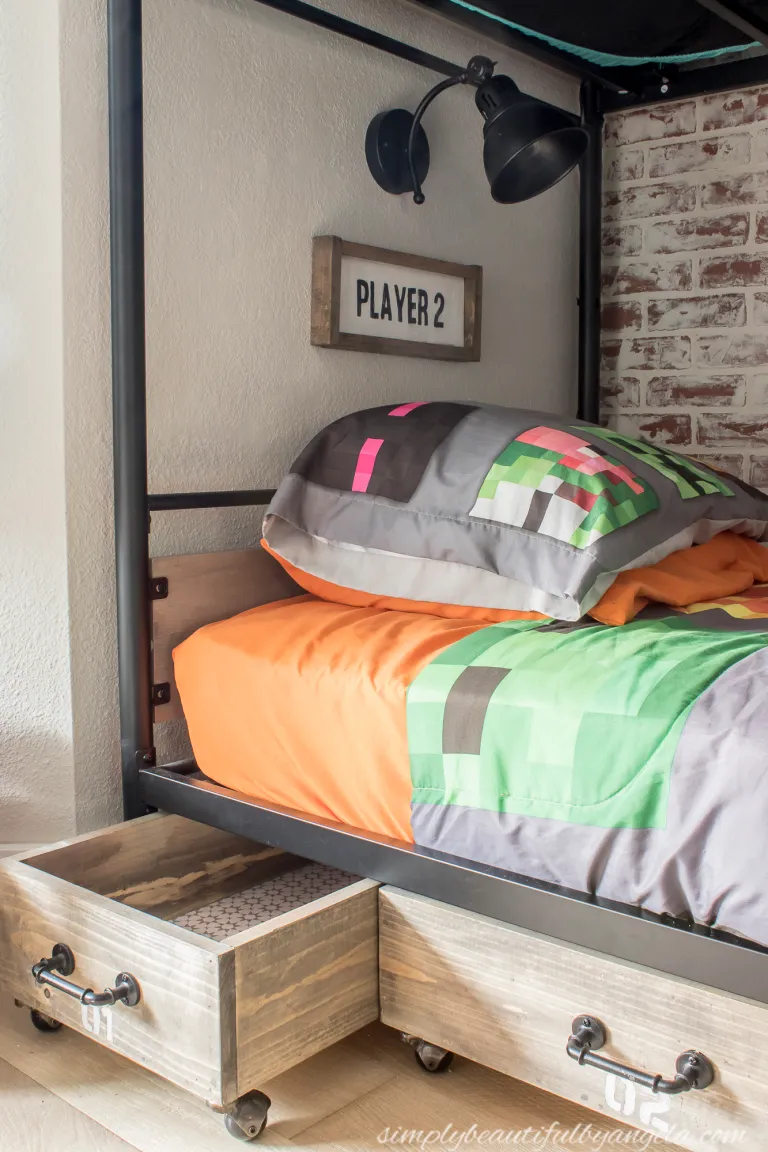 DIY underbed Drawers by Simply beautiful by Angela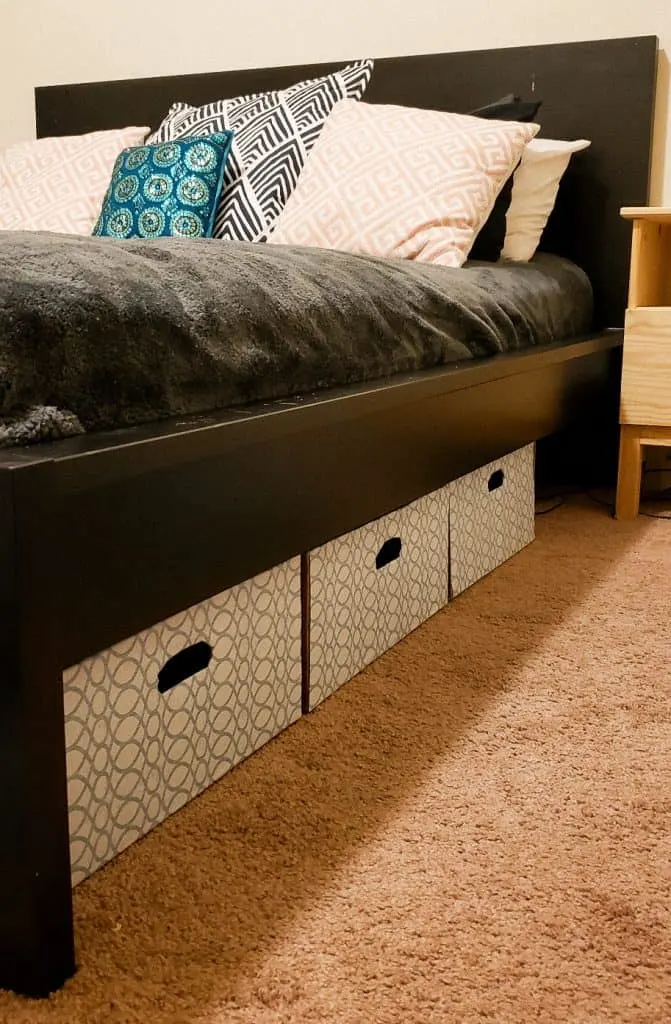 DIY Under bed Cardboard storage by Sara Miller
In conclusion, underbed shoe organizers are a game-changer for anyone looking to maximize their storage space and streamline their shoe collection. With options ranging from rolling storage to plastic containers to beds with built-in storage, there's an organizer to fit every need and style. By investing in the right type of organizer and following a few simple tips, you can transform your closet and keep your shoes easily accessible.
So what are you waiting for? Say goodbye to cluttered closets and hello to underbed shoe organization today. As the saying goes, "A tidy house is a tidy mind."
Want to remember it? Save these Underbed Shoe Storage Ideas on your favorite Pinterest board.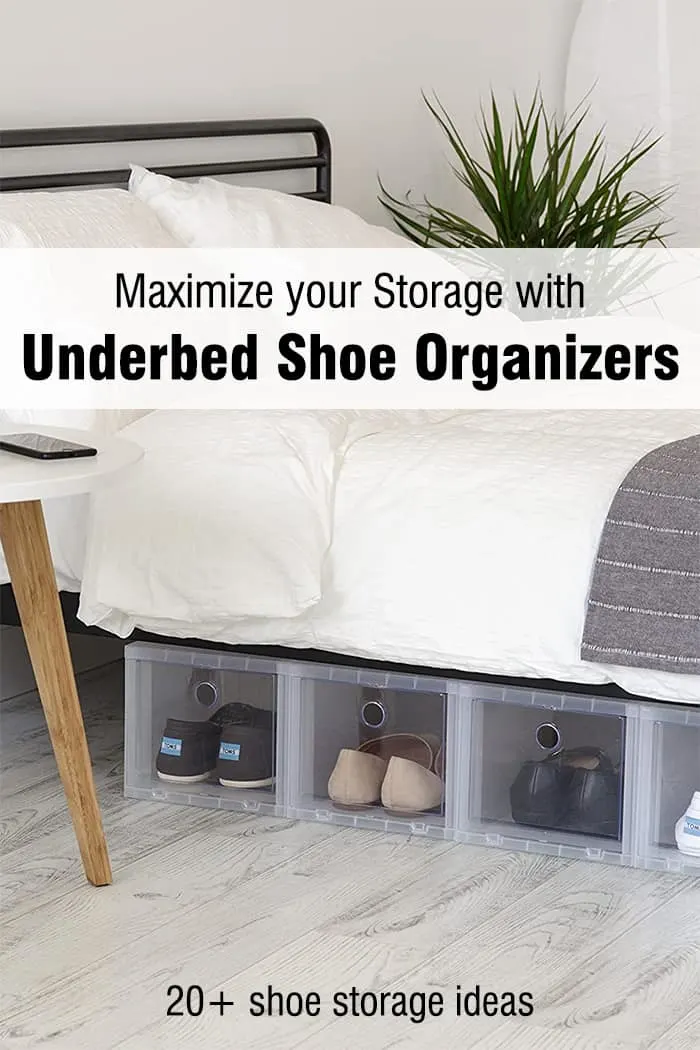 Like to see more ideas? Visit my Best DIY page!
Amaryllis